What is the difference between a Macaron and a Macaroon? These two little cookies are a topic of confusion all the time. It's not just that they are spelled differently. These sweet little confections are also pronounced, taste, and look completely different. If you compare the two, you can clearly see the difference.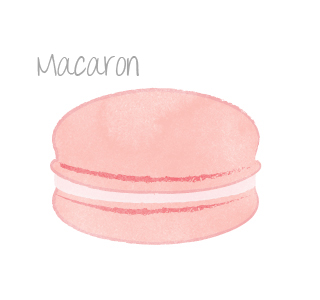 Macarons (pronounced mah-kah-ROHN) are charming, elegant, and dainty. They are one of the prettiest sandwich cookies you will ever lay eyes on. They have a lovely meringue filling in flavors like chocolate, ganache, buttercream, and even flavored jams. Loved by the French, these little confections are super trendy. They are served at luncheons, showers, and are simply just perfect for a savory treat with tea!
These little lovelies are made with egg whites, sugar, powdered sugar, and almond flour. Baking these little beauties can be a difficult craft and requires a delicate hand to make. There is an art at folding the ingredients and rapping the tray, to dislodge bubbles which can crake the shell. It takes much practice and patience to get the recipe just right.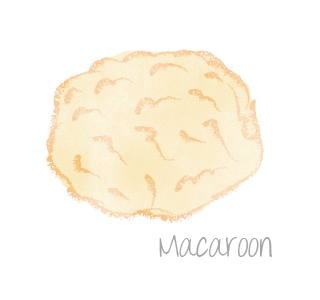 Macaroons(pronounced mah-kah-ROON) are chewy and coconutty delightfulness. These little cookies are much easier to cook, and can easily be baked at home with little or no skills.
These little cuties are made with egg whites, shredded coconut, and sugar.. that simple! They also just take about 10 minutes to prepare, and will achieve a golden crunch outside and soft pillowy center. While they don't have as many delectable varieties as macarons and come in an array of alluring colours you can dip these little treats in chocolate and even mix it up a bit and bake them with yummy fillings.
Now, there shouldn't be any more confusion between these two little delightful pastries. Each is perfect in their own way.