Why I Switched to Flodesk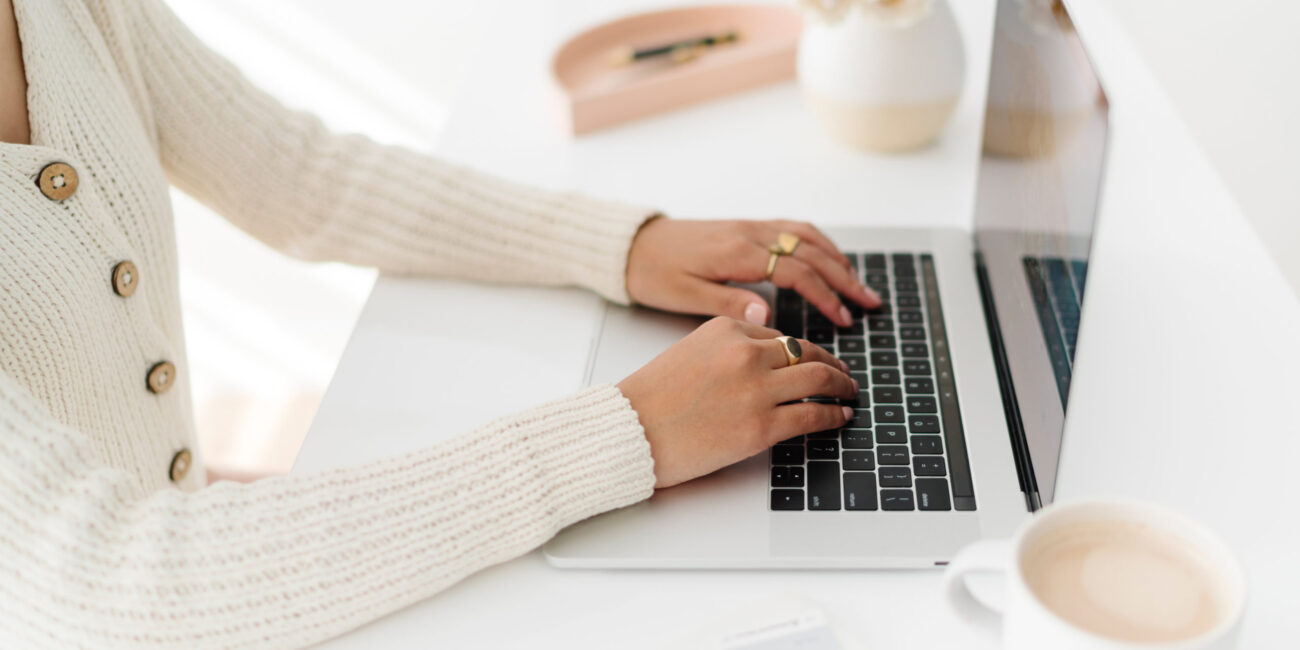 Why I switched to Flodesk
I used MailChimp for years, it was one of the easiest and most affordable email marketing tools at the time. So why did I switch to Flodesk? Over the years my email list started to grow, it became much larger than the free plan that MailChimp offered for up to 2,000 subscribers. That is when I started to do my research into all the paid plans and other email marketing solutions… I looked into Convertkit, MailerLite, Constant Contact – you name it I did some comparisons. I finally stumbled on Flodesk… it was one of the only marketing platforms that didn't offer a "starting at" rate. Flodesk only offers one tier option, unlimited. 
Flodesk offers one simple unlimited plan for $35/month. This plan includes Unlimited subscribers, unlimited email sends, lists, segments, landing pages, personalized links, robust analytics you name it all just under one price point! I found an introductory 30-day free trial, no credit card required, then 50% off the membership if I choose to sign up. So I thought, why not, let's give this a try!
So, why did I decide to switch to Flodesk?
Flodesk vs ConvertKit vs Mailchimp
While Flodesk is a new email marketing platform, it has really grown over the years. The user interface is super easy to navigate, they offer stunning beautiful ready to edit templates, and even offer a shopping cart checkout directly through their platform now. This is a great option if you are selling a single product or service, with no need for a robust ecommerce website. They offer workflow automation, which is a major must-have if you are trying to grow your email list, while still engaging with your customers.
ConvertKit has been around for a while and offers more advanced marketing tools. However, if you are looking to create stunning on brand email newsletters, Convertkit might not be for you. Their emails are more streamlined, and simplistic, the editing is more like a Word doc. As a designer, I really wanted to lean towards emails that I could style and create on brand.
Mailchimp is widely known and popular due to its free membership tier. This platform does come with limitations, you can not schedule and batch emails with the free plan. The stylized templates available are limited unless you upgrade to a paid plan. They are also not as aesthetically pleasing as Flodesk.
PRICING
Let's be honest, one of the main reasons why I made the switch to flodesk was the price! While MailChimp offers a great plan of up to 2000 subscribers for free. Their standard plan starts at $51.99/month for 2,500 subscribers and then quickly escalates from there. 
Flodesk only offers ONE plan, which includes unlimited subscribers and unlimited email sends – pretty much-unlimited everything. Yes, you read that correctly – no matter how large your email list grows and how many emails you choose to send out – it's all the same price!
A subscription to Flodesk is only $35/month, which is a comparatively amazing deal for what they have to offer—and, with the link below, you can actually lock in a discounted monthly subscription of 50% off ($17.50/month) (Not just your first month but for the whole first year!)
SIMPLICITY & EASE OF USE
The second reason why I switched to Flodesk is because it's user-friendly and super easy to use. With just a few clicks you can create email automation, landing pages, opt-in forms – all in one easy to see area that is not overly cluttered but streamlined and simple to navigate through.
Honestly, it seemed that every time I logged into MailChimp I was lost. They were always rearranging the dashboard and moving things so it became more complicated to locate what I needed to. With Flodesk you have your emails, forms, workflows, and audience all right there, not hidden.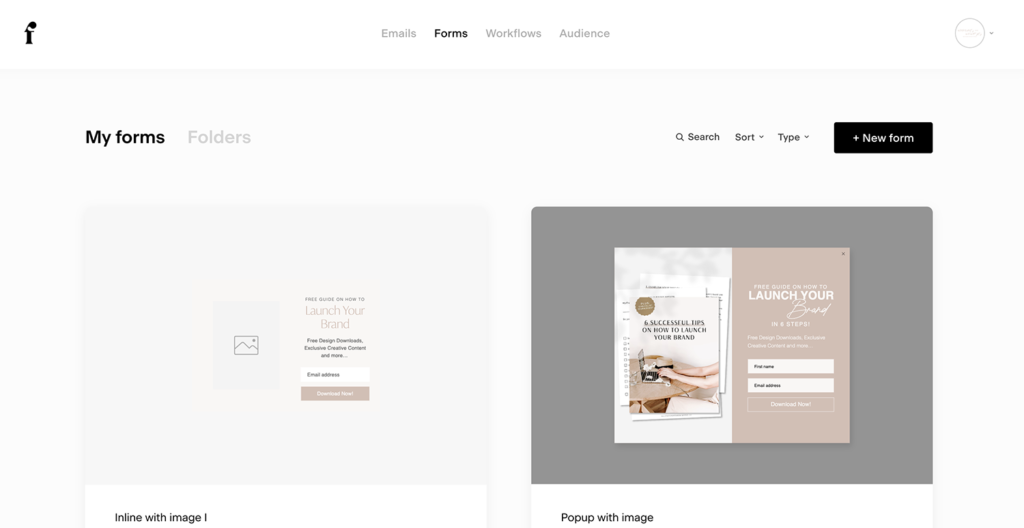 Stunning Email Templates
I'm a designer, so when I saw how beautiful, clean, and modern the email templates and layouts looked – I was hooked, and just another reason I decided to switch to flodesk. Who doesn't like receiving emails with a fresh, modern layout? I do think that mail chimp has some nice email templates, but Flo desk emails newsletter templates are super easy to edit and use.
I personally don't have the time to sit for hours creating an email newsletter, having eye-catching templates at my fingertips… that I can update in minutes is a total win – No more sending out plain old boring emails.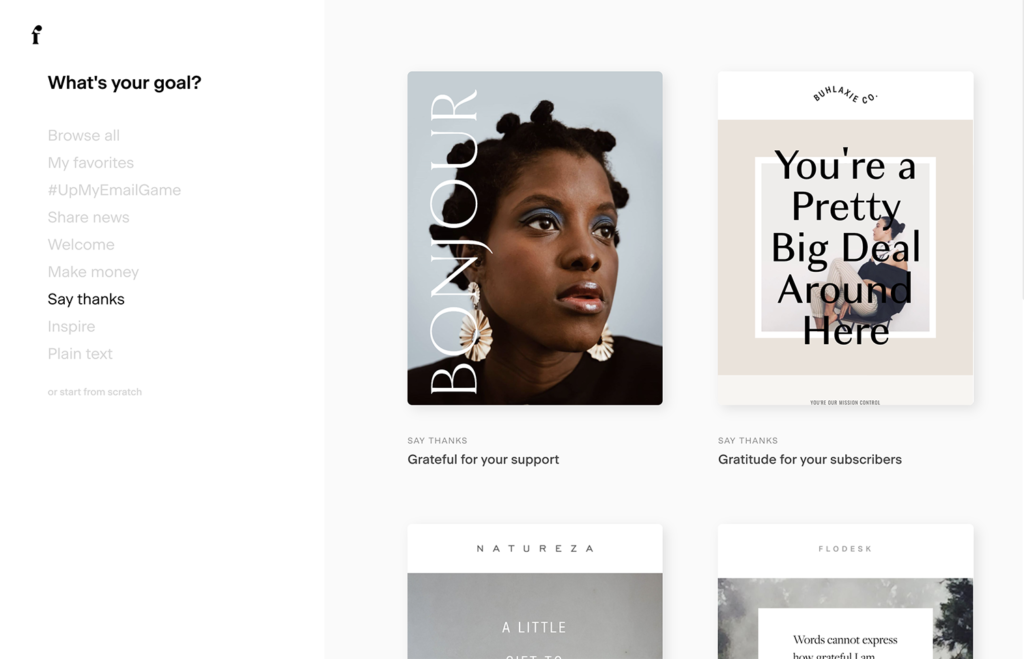 SO WHAT'S NOT TO LOVE?
Limitations for Images – Flodesk doesn't allow you to edit or crop your images on the platform. Therefore, all images need to be uploaded in the correct size beforehand.
No HTML access – while this might be a deal-breaker for some. If you want to make any manual adjustments you won't be able to with Flodesk. For me, this was not so much of a deal-breaker.
Now you can see why I switched to Flodesk!
The link above will allow you to try Flodesk free for 30 days before committing, no credit card is required!
If you choose to continue you get 50% off your subscription for only $17.50/month (for your first year)
Please note that the links used throughout this post are affiliate links (which means I'll earn a small commission if you choose to purchase)—and, you'll get 50% off your Flodesk subscription!
As always, I only share services I personally use & love.
MacaronsandMimosas