Can You Do Gradient Text in Canva?
Designing in Canva is a blast, but let's face it, Canva does have its limitations on how it handles fonts and effects. Today, I'll take you through a quick tutorial on how to effortlessly create gradient text and metallic fonts or foil graphic elements for your Canva projects.
How gorgeous are silver, gold, or rose gold metallic text? It just adds that unique touch of allure with its shimmer and light reflection. Have you wondered how you can apply this effect to your text? Well, with just a few simple steps, I'll show you how to whip up your very own metallic fonts and elements for your brand, ready to import into your Canva designs and templates.
There are two approaches to achieving that metallic magic, and both are relatively straightforward.
Approach One: Edit in Canva First
Start by creating your logo, text, design or element within Canva. This approach is especially handy if you have Canva Pro and access to upgraded fonts and elements. You can also save your file as a PNG with a "transparent background" at this stage, which can save you a step later on – no need to remove the background, as it's already gone. Please note, that you do not need Canva Pro to achieve the metallic gradient effect, it will just move the process forward a little quicker.
Once your design is ready, save and export it as a PNG file. If you're using Canva Pro, make sure to check the box to save with a transparent background. I'll also guide you through editing your logo PNG files if they have a white background in the video below. After this, you'll upload your design to Photopea, where we'll apply the magical gradient text effect.
Approach Two: Edit in Photopea
Photopea is like Photoshop's free cousin, offering a wide range of editing options and effects for your text and elements. Photopea is free to use, and available as an online application that you do not need to download or install.
If you're using a custom or fancy font, you'll need to upload it to Photopea first since Photopea mainly revolves around Google fonts. Once your design is set up, we'll dive into applying that captivating metallic effect and how to achieve rose gold lettering.
You can achieve the metallic look by either using a gradient overlay or masking a foil texture or background onto the design. I'll walk you through both methods in the video tutorial, which you can access by clicking the image below.
Whether you choose Approach One or Approach Two, get ready to infuse your Canva projects with that eye-catching metallic flair. Let's dive in together!
Click the image below to watch the video Tutorial…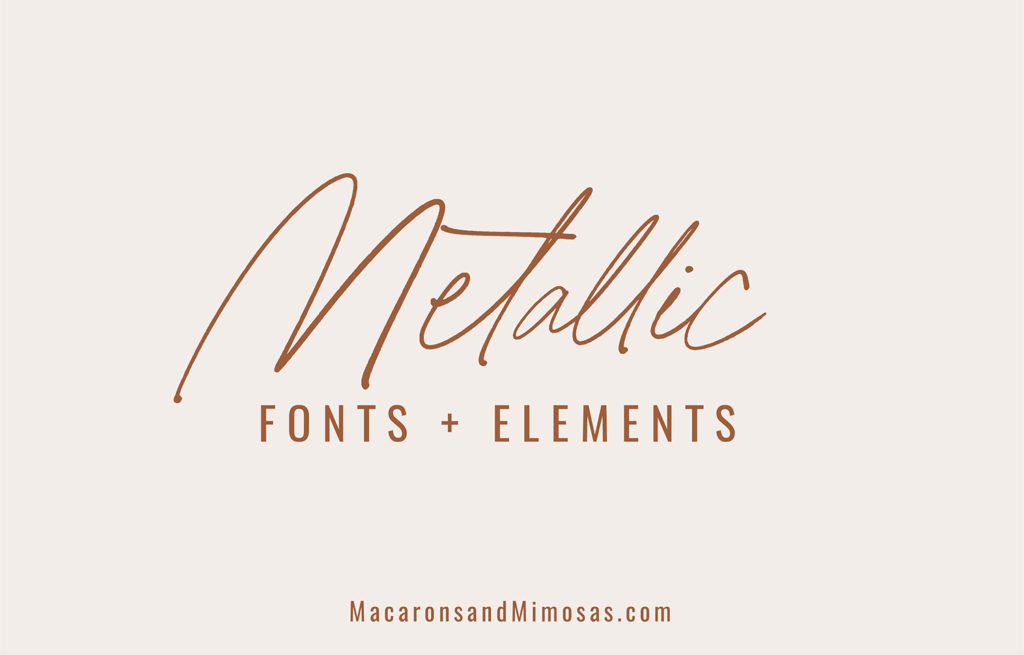 Rose Gold Foil Texture*
Gold Foil Textures*
Metallic Fonts for Canva
Create Your Own Logo Today!
Quickly and easily create a logo you love in minutes – to attract your dream clients! Includes over 110 logo templates!
Only $37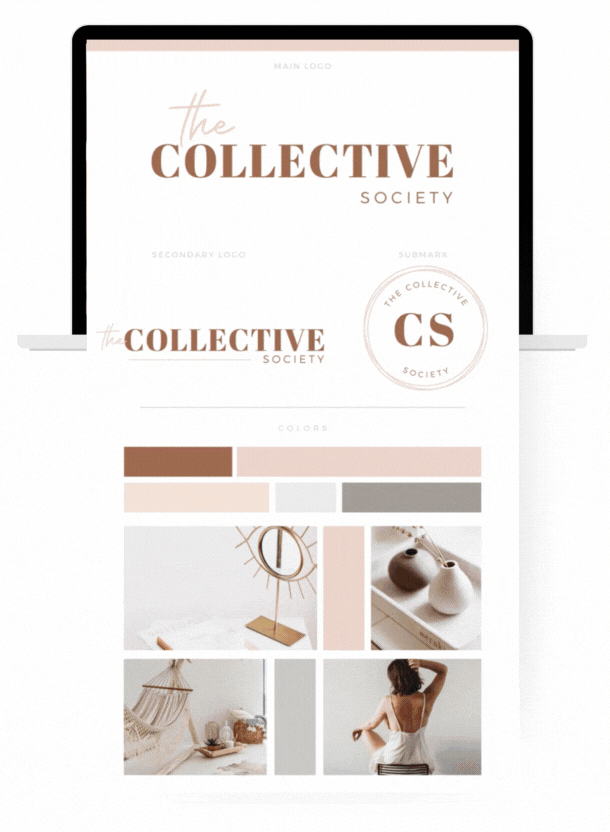 ---