If you have been following along with me, you already know how much I love Canva and how often I use Canva in my day-to-day business. I love it so much that I create stunning templates for you guys. Today, I am going to show you how you can remove the background from an image using Canva.
Canva is an amazing tool that allows you to design and create stunning templates, using stock photos, graphics, and fonts, regardless of your skill level. There are countless videos and tutorials found online that can help guide you through how to use Canva.
The days of time-consuming, and tedious highlighting, erasing, and photoshopping to remove the background are over. Canva offers the solution to remove the background in one simple little click! Saving you hours of time.
Let's get started, and you will see just how easy it is to remove the background from your Images.
How to use the background remover tool?
First things first… Can you use this amazing tool if you have a free Canva account?
While Canva does offer free accounts which anyone can sign up for, you will need to upgrade to a pro account to unlock premium features, which include the background remover tool.
First, you will Create a Design. Choose from a premade template, or you can create a custom size.
Next, you will upload your image, if you haven't done so already. Then you will make sure your image is selected, and click Edit Image in the top left corner.
You will then click on background remover, under the Effects > Tool. Now, sit back and watch Canva while it does its magic. Voila! Within seconds the background is removed, and your image is background-free!
You can also follow along with me in the video below!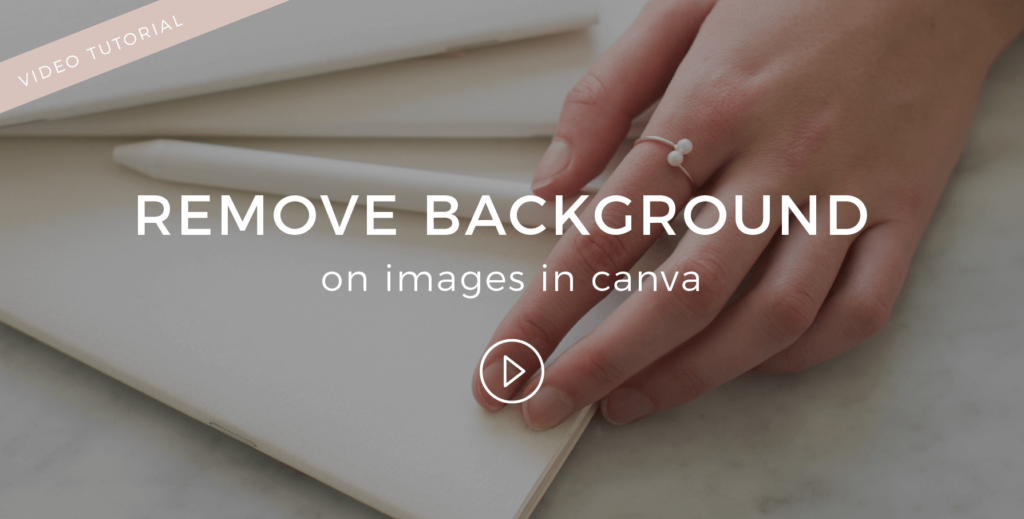 Don't have a Pro Canva Account?
If you do not have Canva Pro…. upload your image to this site www.remove.bg It will remove the background. You can download it as a PNG file, and then you can upload that PNG image to your canva template 🙂